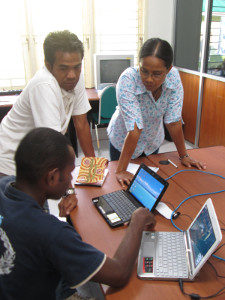 Our engineering team is here to help SIL, Wycliffe, and Partners keep their computers, lights and other equipment running so they can accomplish the work God has called them to do.
Wondering if Solar Power might be for you?
Need troubleshooting help?
Contact us with a description of your situation and we can help. power_systems@sil.org
Need advice on what products to buy or avoid?
Visit our blog and store or email us.  power_systems@sil.org
Found a good field setup or product you'd like to share with others?
Send us a description and photos and we'll share it on our blog.